December 28, 2011
Thanks to all for a great year. Wondering what 2012 has in store for B.C. Fleecy? Here's a preview.
I was planning on laying low in January and getting caught up on various things. Stocking may be light this month, but I'll try to have some other fun stuff for you. Like.....
The first ever B.C. Fleecy Photo Contest! Let's see your sweeties in some B.C. Fleecies! I haven't decided how I am going to organize the contest yet - so stay tuned to Facebook. I'd be happy to have your suggestions. I definitely want to do more fan-appreciation giveaways this year.
Newborn Fitteds will finally be added to the regular stockings and available in customs. I received feedback from many of you over the entire course of this year and am happy with the finished design. Since our family does not plan on adding anymore newborns - I will get to continue adorable NB fluffiness vicariously through YOU!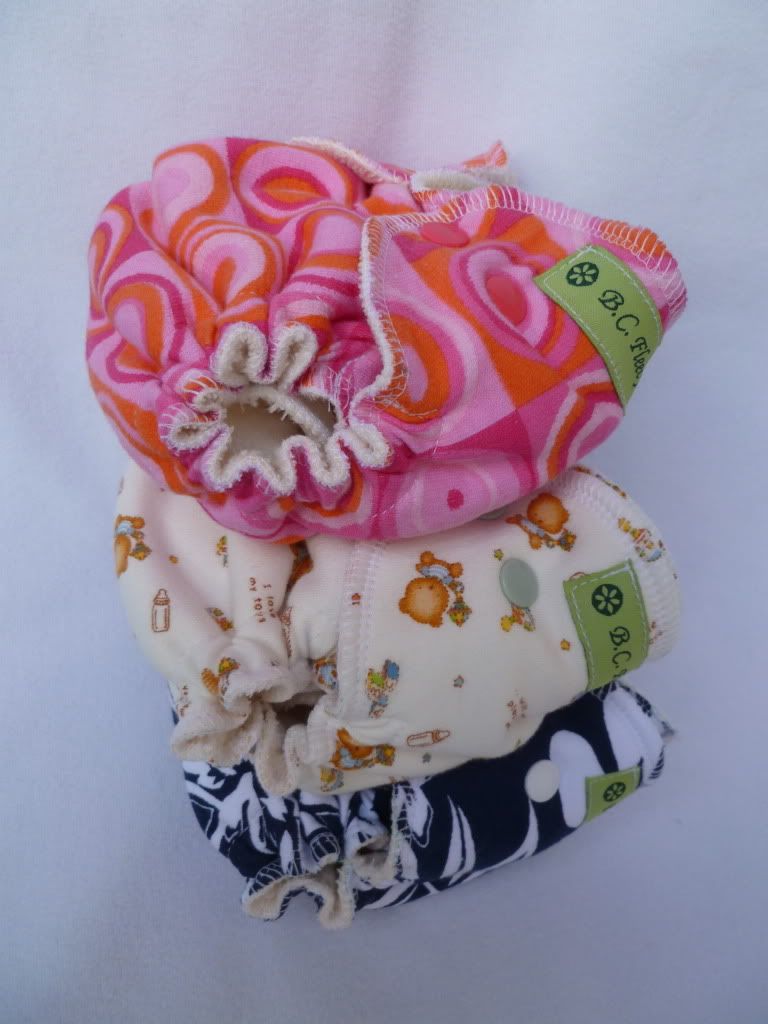 My Hyena Cart Congo is planning a Valentine's Theme stocking for January 20th. Stay tuned. I haven't decided what to contribute.
I have some ideas for revising patterns so I may have some discounted tester opportunities opening up early in 2012.
The response from the Printed PUL Pockets was really positive. I only got a bit of both of the PUL prints. It's so much more expensive, I wasn't sure if I'd make a habit of it. But if you guys are digging it and don't mind the price increase, perhaps I'll look for some more.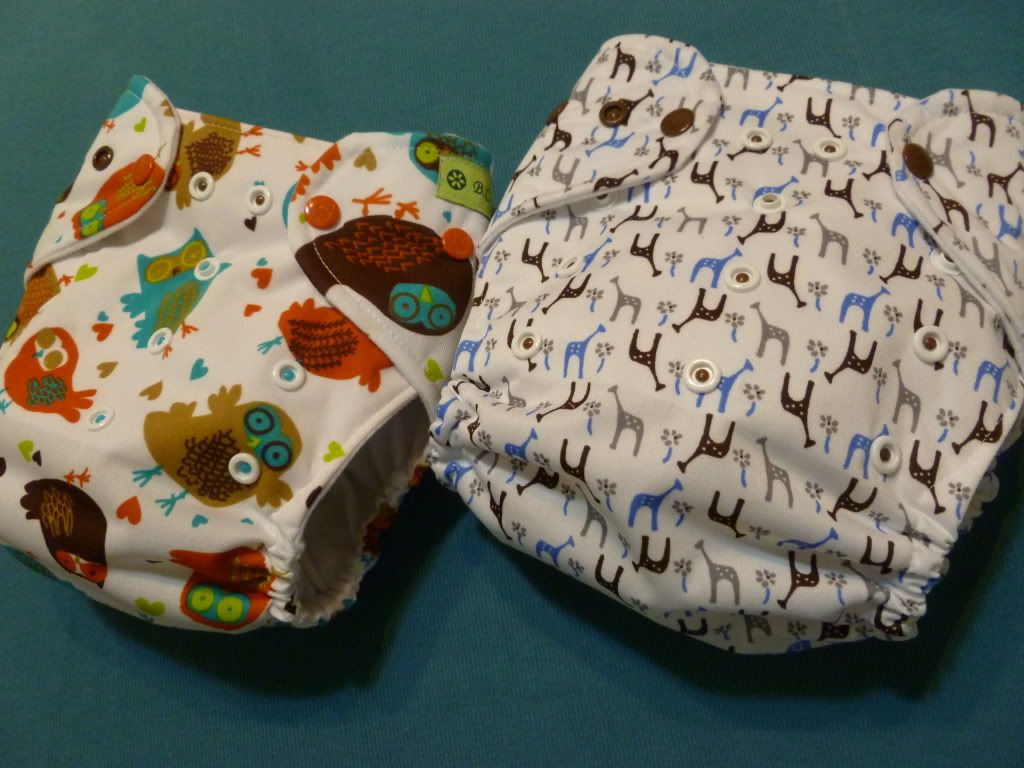 About Pocket Diaper inserts..... I am out of microfiber and was thinking of discontinuing microfiber inserts.

I just hate sewing MF!

I'm not sure what I'm going to switch to.

I do have some zorb laying around that I could substitute, but not much. Then I could switch to OBF, or NO INSERT (just the pocket shell at a lower price). You're input would be greatly appreciated. If you have infant prefolds laying around, those make good pocket inserts...FYI!
Finally.... anyone need some baby SHOES?????
My brother & SIL were going to start retailing Bicals (the original sock shoes). Their life plans changed and are now leaving the country to do some mission work. They left me their remaining stock of shoes so I'll be offering them up at some excellent discounts. Below are just SOME of the designs.... THERE ARE LOTS MORE!